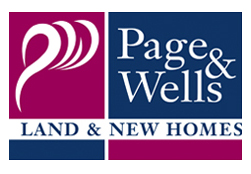 Page & Wells New Homes
We have it all
• Experience
• Expertise
• Local Knowledge
• Resources
What more could you ask for?
Page & Wells are involved in several new developments due to be launched in 2015/2016 - details will be released as soon as they are available.
Current New Home Development
Romney Court Developments LTD
Romney court is an exciting conversion in the heart of Maidstone town centre.
t: 01622 625138 e: newhomes@page-wells.co.uk
Previous successful developments
Wealden Homes
All Angels

Wealden homes has been established for 27 years and has an excellent track record in Kent and the South East as a quality house builder and developer. Page & Wells marketed both the All Angels development and Kent Cottage, Grigg Lane.
t: 01622 625129 e: newhomes@page-wells.co.uk